Album
Amirim
Order Siroccos album "Amirim" by sending an email with your name and adress to: info@siroccomusic.org
Price Sweden: 150 SEK + postage 20 SEK = 170 SEK
World: 15 Euro + postage 3 euro = 18 Euro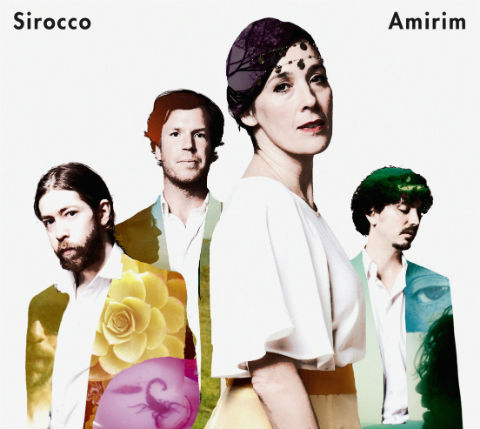 Press Quotes:
"Sirocco interprets traditional Arabic and Jewish songs in Ladino or Yiddish at the highest level."
Erik Prochnow, Folker
"Sirocco cleverly combines medieval past with cultural reality of the present."
Karsten Rube, FolkWorld
"The Swedish quartet Sirocco is faithful to Jewish tradition, but adds to it personal spice and elegance"
Tove Djupsjöbacka, Hufvudstadsbladet
"The music on Amirim is right on target. Emotional, beautiful, melancholy, experienced, life-affirming and mindful. They're aware of the inner power of these songs and know how to transfer it to the listener."
Hans Halling, Lira Music magazine
"Sirocco explore melancholy as a musical force and hearing them live is pure delight."
Per Gulbrandsen, Swedish Radio P2 World
"Sirocco treat the audience to a breathtaking experience."
Rasmus Klockljung, Lira Music Magazine.